HISHIDOME IYOZANE 2 Iron Plates DOU GUSOKU YOROI (armor) : EDO period
Stock Status : In Stock
Please contact us for the purchase of the question this product
?+81 (0)848 29 6013
Mail:daimyou51@go6.enjoy.ne.jp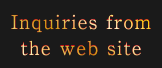 Kabuto is 16 Ken Suji Kabuto.
Kabuto is Iron coated brown and black lacquered.
Maetate is wood and coated gold.
Hanpo is Iron coated black lacquered.
Iyozane 2 Iron Plates Dou is Iron and leather ,coated black lacquered.
Kusazuri is leather and coated black lacquered.
6 Dan Iyozane Sode is Iron coated black lacquered.
Kote , Haidate , Suneate are Iron coated black lacquered.
Age era : EDO
Size
Length : 17.7 " (45cm)
Width : 21.7" (55cm)
Height : 57.1 " (145cm)
Weight : 16.9kg (With Box, stand)
Note:
・We have no official authorization .So, it is not certain of the authenticity.
・It might have small differences about size. We hope your understanding.
・Basically, no return. But, we will accept it if cased by our responsibility like wrong description
(A claim that 'The time it was produced is different from my request' is not acceptable).
・VAT is included in this price.
・We expect to buy this in agreement with these conditions
Please contact us for the purchase of the question this product
?+81 (0)848 29 6013
Mail:daimyou51@go6.enjoy.ne.jp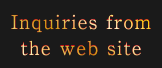 Copyright (C) 2014 daimyou All Rights Reserved.