KATANA (sword) w/NBTHK HOZON Judgement paper : GODAI HOJYU :MUROMACHI period
Stock Status : In Stock
Please contact us for the purchase of the question this product
?+81 (0)848 29 6013
Mail:daimyou51@go6.enjoy.ne.jp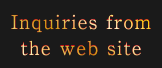 Age era : Muromachi period
Signature :
No Signature
According to Godai Hojyu
By judgement paper
Size
Length : 36.4" (92.5cm)
Blade length : 25.5" (64.8cm)
Carve: 0.2 " (0.6cm)
Blade width : 1.1 " (2.9cm)
Weight :930g (Without stand)
Note:
・We have no official authorization .So, it is not certain of the authenticity.
・It might have small differences about size. We hope your understanding.
・Basically, no return. But, we will accept it if cased by our responsibility like wrong description
(A claim that 'The time it was produced is different from my request' is not acceptable).
・VAT is included in this price.
・We expect to buy this in agreement with these conditions
・Sword and Spear can be send on EMS to U.S.A , U.K , France , Thailand
Other country can not be send on EMS,Only surface mail.
(Surface mail takes 2 ~ 3 months and not insurence)
・I can not original registration card.
Registration card requierd when possessed of sword only in Japan.
When I send you items, I go to customs and wrapping sword.
And required registration card and ducuments.
After the check of registration cards finished,it return to the prefectural board of education which has issued the registratin cards.
So it becames sending of only the copy of a registration card.
Please understainding about registration card.
About Another certificate, I can be send original.
・About return (Sword)
The absolute accepted return policy.
I can not import sword,so can not accepted return.
Please understanding.
Please contact us for the purchase of the question this product
?+81 (0)848 29 6013
Mail:daimyou51@go6.enjoy.ne.jp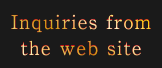 Copyright (C) 2014 daimyou All Rights Reserved.