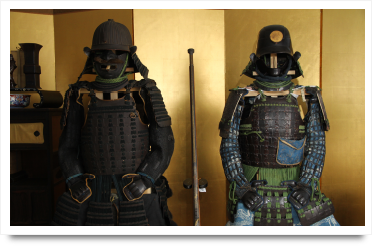 What is 'We deliver YAMATODAMASHII!'-the Japanese Spirit?
The slogan of 'We deliver YAMATODAMASHII!-the Japanese spirit' means our desire that we want the Japanese people to know more about their history and historical art objects.
In order to reach to this goal, we issue a bimonthly newsletter, 'We deliver YAMATODAMASHII!'-the Japanese Spirit'. In this article, we describe the private lives of CEO and shop members, Japanese history, historical persons, antiques and so on.
After buying antique good, owner's happy time has just begin!
When we think about the meaning of supporting our customers, we find that their happy time will start after purchasing antique goods!
The collectors take a look of their antique works which joined in their gathering without haste. Next, they want to show them to someone and talk about them. Finally, they need to discuss the background history of their collections.
Daimyou ltd. is looking forward to guiding our stakeholders to the old Japanese world by serving antique gooods with their history.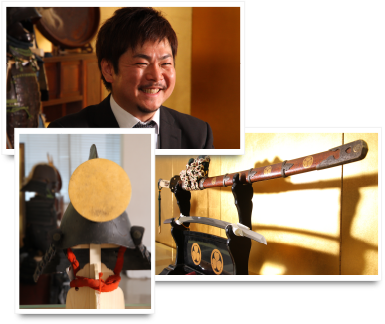 Copyright (C) 2014 daimyou All Rights Reserved.