You can find many recycle shops and pawnbrokers dealing with curios. They, however, seldom have adequate appraisers who can evaluate the real value of antique works like armours, swords, helmets and so on.
Our shop, Daimyou, is a specialist in antique works only like armours, swords, helmets, etc. out of all antique merchandise. Therefore, we appropriately assess your antique belongings by experienced appraisers with professional knowledge.
Since there have been some cases that our valued price is very high beyond your expectation, please give your contacts to our company which has special skills and know-how.

Thanks to the influence of Hollywood movies like 'Kill-Bill',' The Last Samurai' and the like, plenty of customers from overseas countries are also interested in armours, swords, helmets, etc., packed with traditional high skills from Japan.
We sell our Japanese antique works, the pride of Japan, to foreign customers as well as domestic customers. In our shop, armours, swords, helmets and other antique items are displayed.
We are very happy to have a talk with clients about the related history of these old antique things which surround us.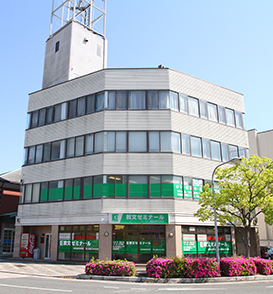 The name of shop

Daimyou

Address

The 3rd floor,2-1,Kurihara-cho,Onomichi-City,Hiroshima,Japan
*Our building is near the entrance of the roundabout at the Shin-Onomichi Train Station South Exit.

Business hour

9:00-16:00

Closed

Sunday and national holiday

TEL

+81 (0)848 29 6013

FAX

+81 (0)848 29 3937
Copyright (C) 2014 daimyou All Rights Reserved.